(Photo: Robert Granoff for DDG)
Joseph A. McMillan is the Founder, CEO and Chairman of Azur and DDG. Previously, he was a senior member of the investment team and principal investor at Och-Ziff Capital Management Group (Sculptor Capital Management) as well as Greenhill & Co. and Greenhill Capital Partners (GCP Capital Partners). Joe has guest lectured at Columbia University, New York University, and Harvard Business School. He serves on the Board of Governors of the Real Estate Board of New York and previously served on the Board of Trustees of The Municipal Art Society of New York. Joe is a graduate of the University of Virginia with a B.S. in Commerce, Concentration in Finance, and is a U.S. Army veteran.
ELEVATE (by Rupi Sood): What inspired you to pursue the development of 180 East 88th Street and what sets it apart from other luxury condominium projects in the Upper East Side?
Joseph A. McMillan: We designed 180 East 88th Street and developed the building along with our partner, Eyal Ofer's Global Holdings. Prior to this development, we were known for striking architectural buildings in Downtown Manhattan, Palm Beach and San Francisco; 180 East 88th Street marked our first foray to the Upper East Side of Manhattan, as well as our first partnership with Global Holdings. As the tallest residential project above 72nd Street on the Upper East Side, 180 East 88th Street is an eye-catching tower in Manhattan's Carnegie Hill neighborhood. We saw a need for a building that would bring together real estate, art, architecture and space in an innovative way. DDG has long specialized in integrating art with the residential experience, and 180 East 88th Street reflects that larger vision.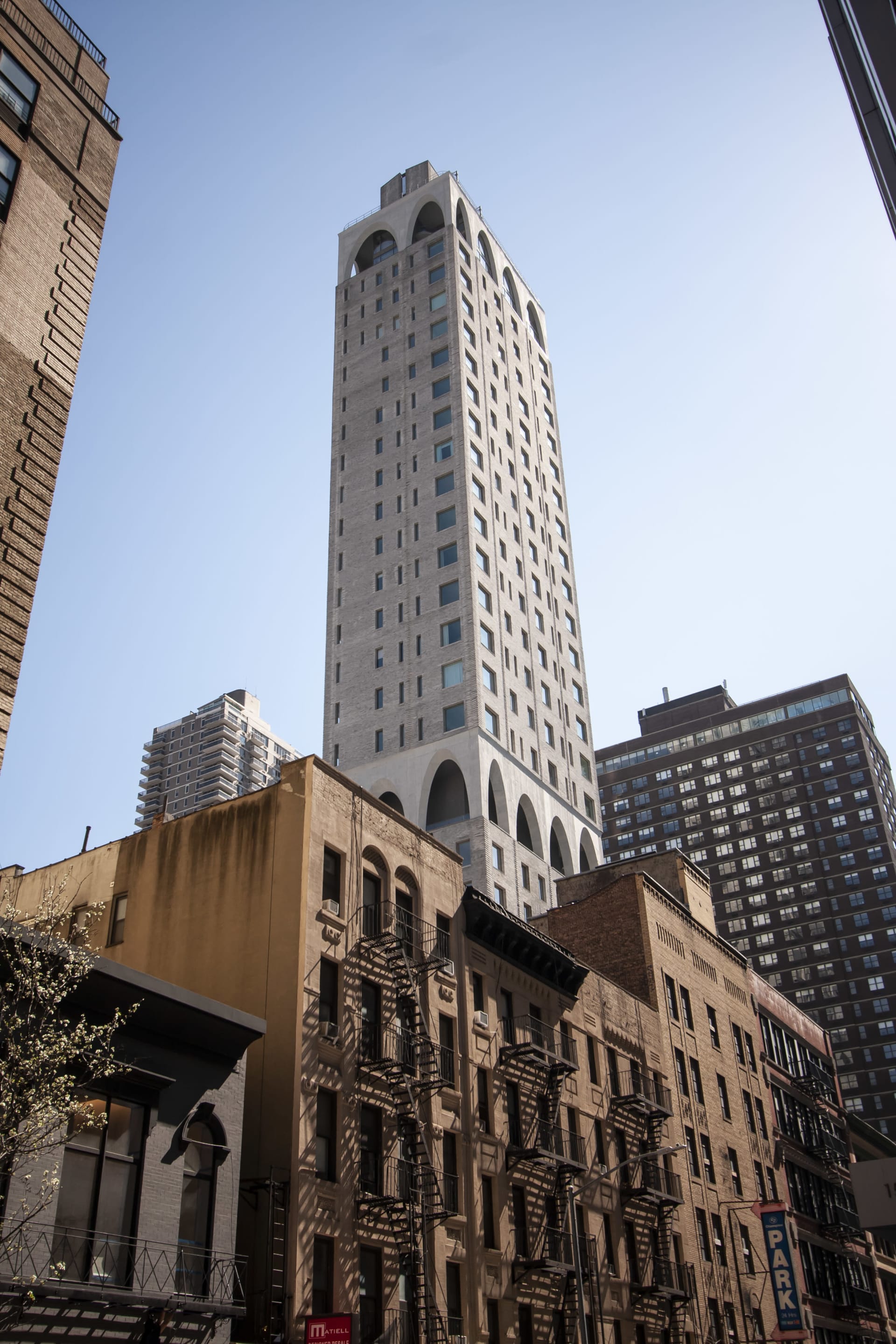 Photo: Will Femia
Carnegie Hill in the Upper East Side has a reputation for being a traditional and established neighborhood. How did you approach designing a building that seamlessly blends with the surrounding architecture while also standing out as a modern and innovative structure?

JM: We have always been known for our commitment to craftsmanship and attention to detail. We're extremely design-forward and we create buildings that are thoughtful and contextual to their surroundings. For 180 East 88th Street, we were inspired by the boom in high-rise masonry construction in New York in the early 20th century. We wanted to pay homage to the lost art of traditional craftsmanship while maintaining a modern aesthetic. The Upper East Side is lined with grand brick and stone buildings, so we wanted the building to feel intrinsic to the storied neighborhood, while also expressing its own design narrative and individual aesthetic.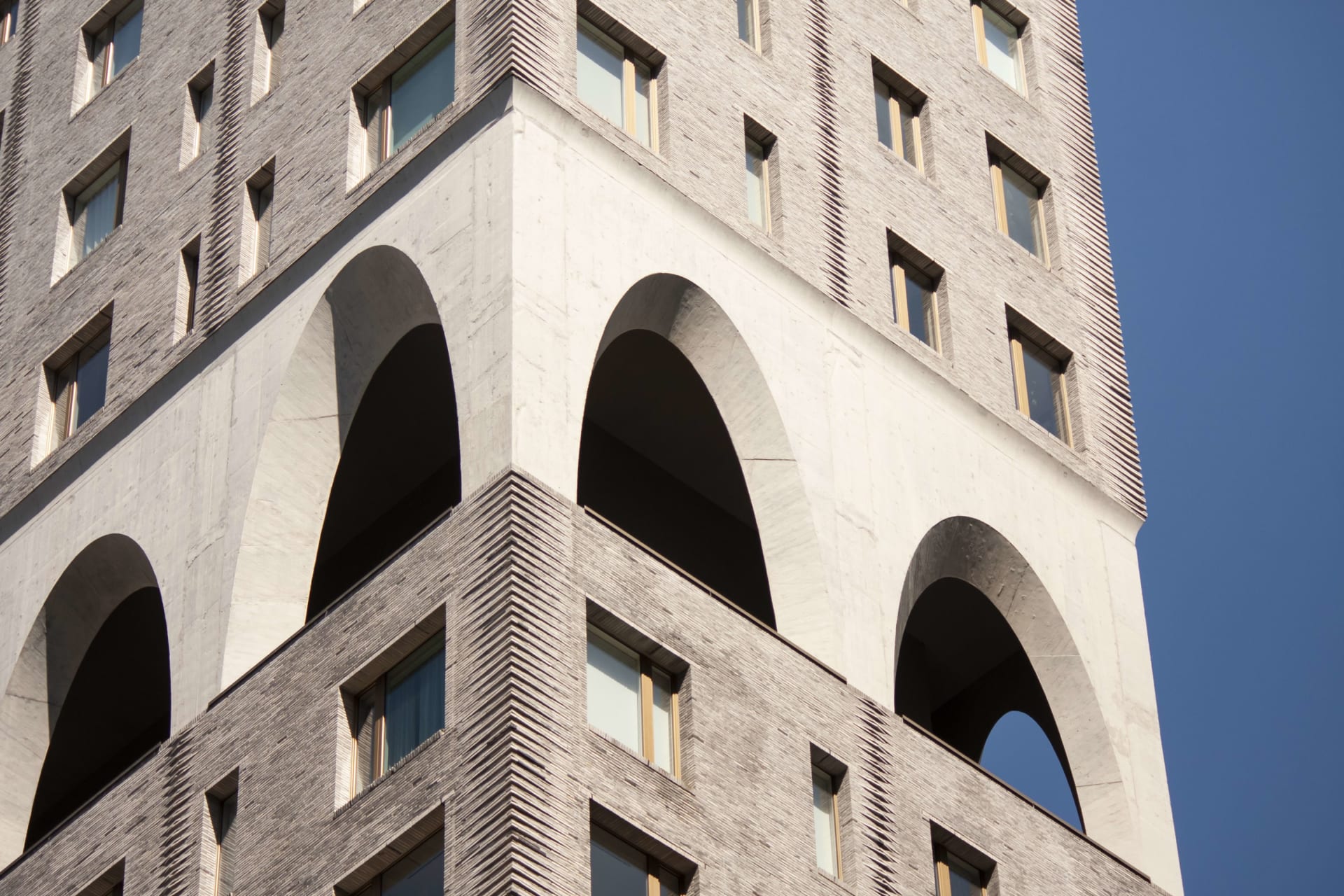 Photo: Will Femia

This project includes a number of luxury amenities, including a wine room, game room, basketball court and soccer pitch, just to name a few. How did you determine which amenities to include, and are you seeing any trends towards certain amenities that buyers prefer in luxury condominiums?

JM: 180 East 88th Street has an extensive amenity collection, which is rare for a bespoke building of this size and for the Upper East Side. We wanted to include amenities that speak to a variety of interests and ages. We have everything from a game room to a basketball court, a yoga studio to a wine room, and more. Buyers at 180 East 88th Street appreciate artful design and the finer luxuries in life. Amenities such as the wine room speak to a special set of residents, as they can only be found in select buildings.

We're seeing a trend towards more service-oriented amenities. People not only want the beautiful spaces — they also want creative and thoughtful programming. We're very intentional about partnerships for the building because we want them to feel like a natural extension of the building, rather than something forced. We created a unique collaboration with Sotheby's to establish a wine valet service for our residents. Residents can call our dedicated concierge at Sotheby's to help them make selections for their wine collections and stock their cabinets in the building. We also have a collaboration with the neighborhood's iconic 92NY that allows residents priority access to the institution's programming at its original location and in our Third Avenue ground floor retail space. These partnerships extend our amenities while feeling very authentic to our residents and to the Upper East Side.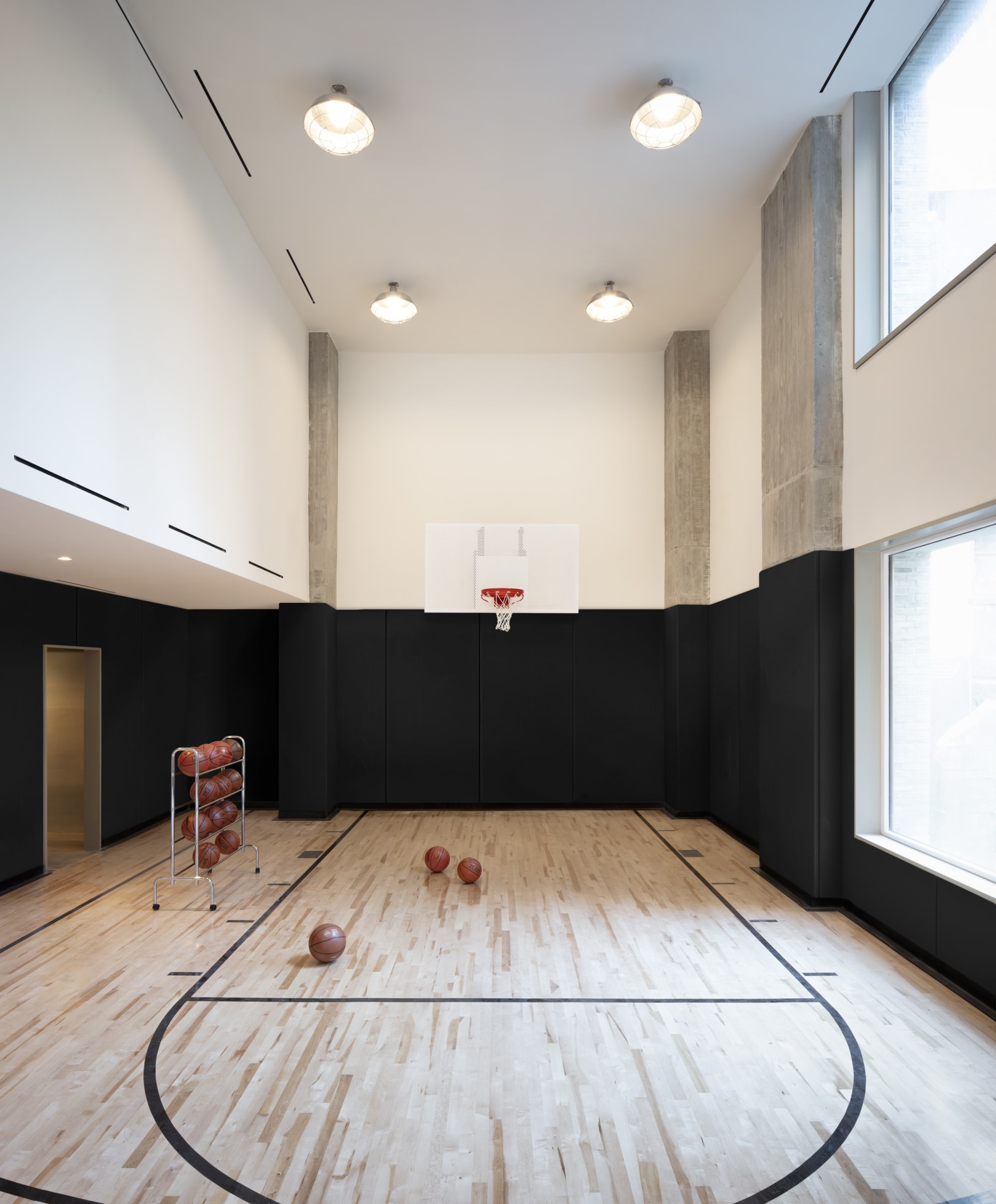 Photo: Sean Hemmerle
Several artists have contributed to creating unique spaces within the building, such as the custom plaster art installation in the lobby by Jan Hooss. How has art influenced you in the design and development of this project?
JM: To us architecture is art – it is something that should create an experience for each person that encounters it, both in and outside. We merge architecture and art in all our designs to create such one-of- a-kind experiences and further enrich the lifestyle a building offers. Our buildings become pieces of art themselves. 180 East 88th Street combines the coveted desire of living in a high-rise tower with an artisanal aesthetic more commonly found in smaller, more boutique buildings. The building incorporates very special and specific art-related elements such as the custom stucco installation by Jan Hooss, picture rails in all residences and a façade comprised of over 600,000 handmade bricks by acclaimed Danish brickworks Petersen Tegl. We wanted to offer something unique to both buyers and art collectors — especially given the building's proximity to Central Park and some of the city's best museums — and we've made our residences even more special and desirable for those that are passionate about art and those that appreciate innovative design.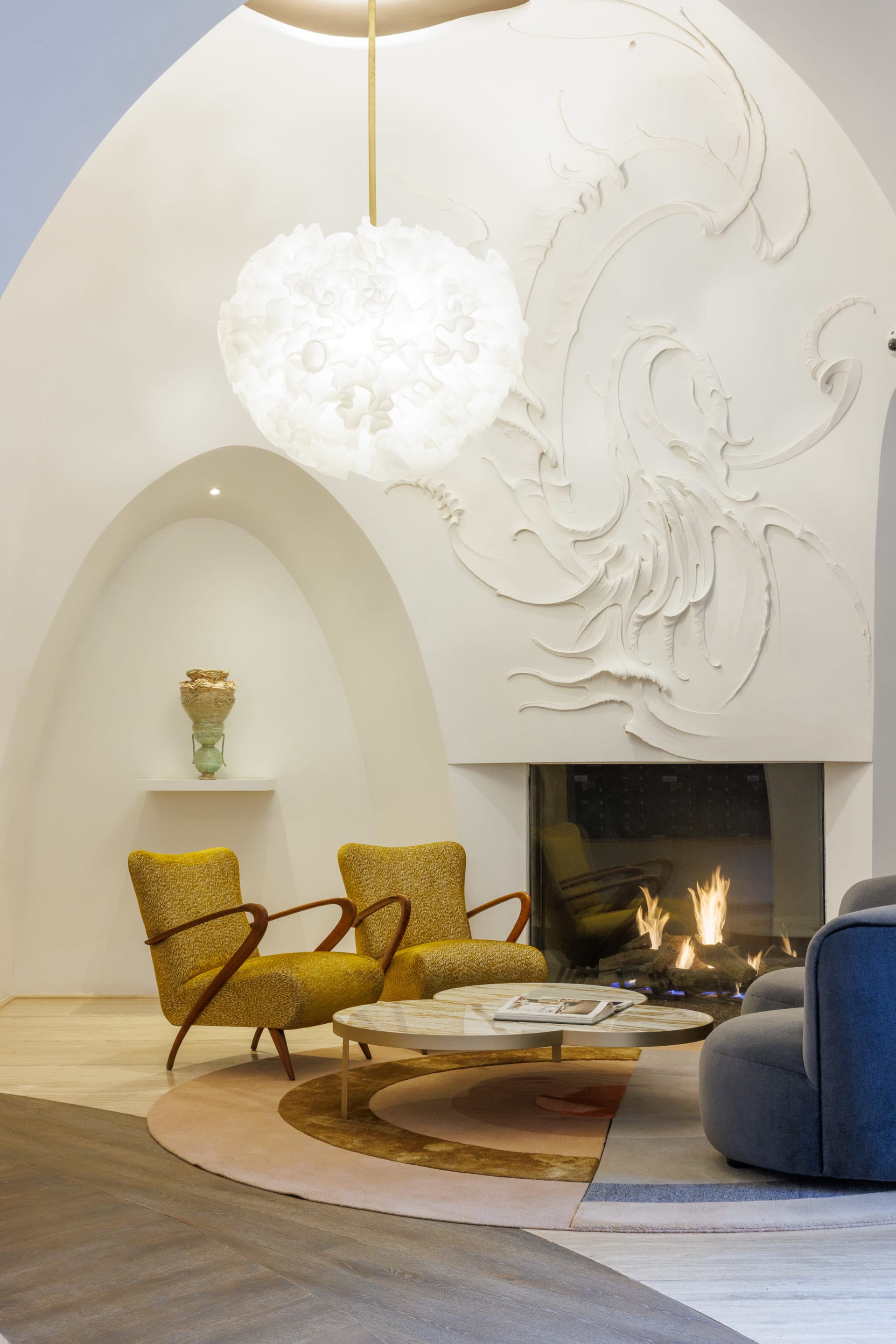 Photo: Alex Stein

The exterior brickwork is a standout feature of the building's design. Can you discuss the process of sourcing and importing these bricks from Denmark, and what led you to choose this particular material for the project?

JM: The façade features more than 600,000 handmade bricks from master brickworks Petersen Tegl in Denmark. These distinctive bricks, which include the elegant, elongated Kolumba style, possess a thoroughly unique texture and color palette that reflect their handmade quality. You can even see a distinct thumbprint in the end of each brick; this is a signature of Petersen Tegl and illustrates the handmade process. The bricks have a distinct color and style that feel authentic to the context of the Upper East Side, but unique enough to create a notable architectural moment. I have a strong working relationship with Petersen Tegl. I traveled to Denmark and visited the family's studio and factory when we were beginning to design the building, and I was able to make some of the bricks myself. I wanted to experience firsthand this incredible craftsmanship that we would be honoring.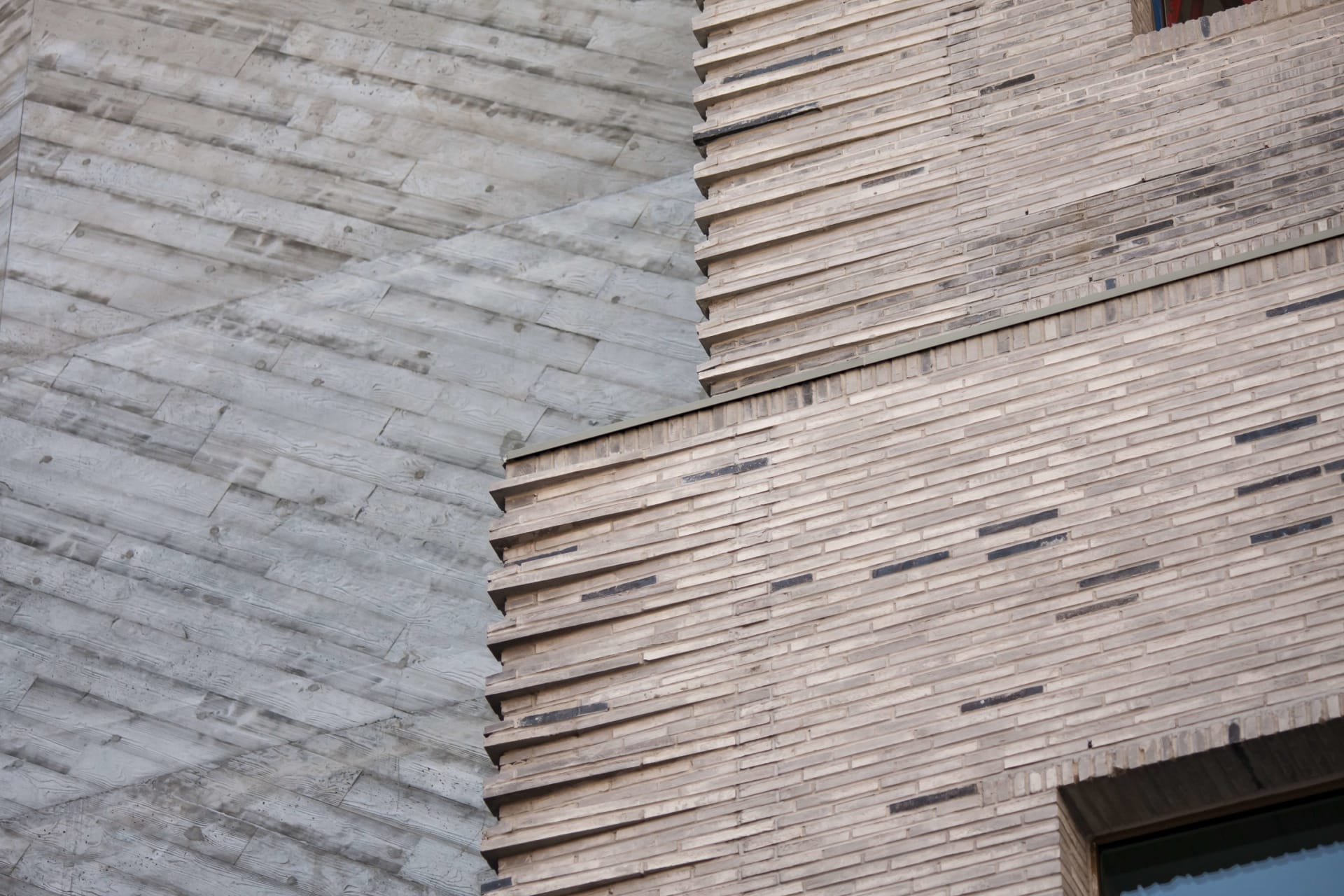 Photo: Will Femia

How did the opportunity to have the penthouse at 180 East 88th Street featured in the show "Succession" come about, and what was it like to see your creation on screen?

JM: We love the show and have a personal relationship with various individuals associated with Succession, so when they called, we were thrilled to be included. Succession has captivated everyone, especially in its final season, and this was a great opportunity for us to bring additional exposure to one of the best homes on the market in Manhattan.
Photo: Sean Hemmerle

The two-bedroom apartments offer a unique blend of luxury and practicality. What are some of the features and amenities that make these units stand out, and what sets them apart from other two-bedroom apartments in the area?

JM: Beyond the building's stunning design and unique handmade façade, it's the homes that set it apart. Our two-bedroom homes provide a huge volume of space that appeals to a wide variety of lifestyles while still incorporating the beautiful, distinctive design details, amenities and high-quality materials that make 180 East 88th Street a truly special living experience. There a lot to be said for cubic volume; often it's more important than simply square footage! Soaring ceilings of 14+ feet and nine-foot windows bathe the homes in abundant natural light and lend a light, airy quality to the residences — a quality that discerning buyers appreciate even more today.
Photo: Sean Hemmerle
Can you discuss the selection process for the materials used within the residences, and how they contribute to the overall aesthetic and quality of life at 188 East 88th Street?

JM: Each home at 180 East 88th Street features characteristics that illustrate the incredible attention to detail in its design, while showcasing unbeatable Manhattan skyline views. We sourced unique materials from across the world that marry pre-war-inspired design with a contemporary lifestyle. Notable design details include nine-foot-tall brass-framed Albertini Italian tilt-turn windows, wide-plank white oak flooring imported from the Admont Abbey in Austria — where monks have been harvesting wood for over 1,000 years — custom-designed Molteni & C Dada with DDG kitchen cabinetry from Italy, a custom brass range hood designed by DDG, stunning silver travertine slabs in the bathrooms and Fantini fixtures in natural brass. These distinguished accents make the homes feel like pieces of art and infuse the spaces with warmth and character that you can't find elsewhere in New York City.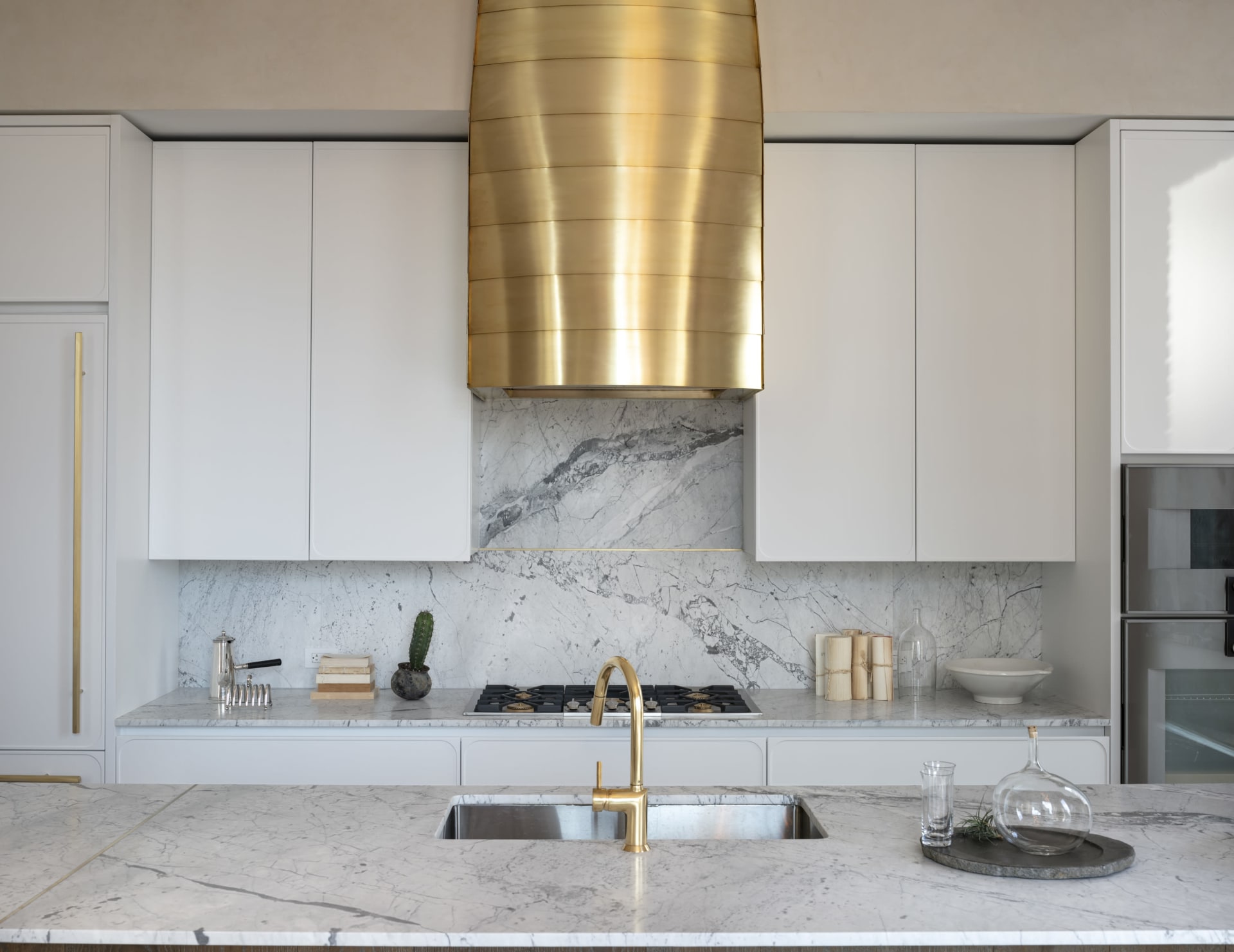 Photo: Sean Hemmerle
With construction now complete, can you speak to any unexpected challenges that arose during the building process, and how you and your team were able to overcome them to create a final product that meets your standards of excellence?

JM: Creating the tallest building on the Upper East Side invariably comes with challenges, but our collective team leveraged our years of real estate and design experience across New York City and beyond to create this striking building that is truly a work of art. 180 East 88th Street has made a stunning impression on the skyline and will contribute to the shape of the Upper East Side and New York City for years to come.
Photo: Sean Hemmerle
Finally, what can we expect to see from DDG in the future in New York City and how will you continue to innovate in the luxury real estate market?

JM: We are very active in New York, with multiple condominium projects for sale, and others for rent. We also have a pipeline of mixed-use projects around the city. Our newest venture, Azur, unites the real estate we developed under DDG with our affiliate, French real estate investment firm GS Invest, which holds our portfolio of industrial properties. We have ongoing developments in various markets across North America including Chicago, Miami, New York, San Francisco and suburban Philadelphia; and in Europe we have a diversified portfolio of industrial, hospitality, multifamily and residential for sale properties.
Photo: Sean Hemmerle
(Marketing & Sales of 180 E 88th Street by Corcoran Sunshine Marketing Group)